Art work is kindly donated by artists.  You may see the art pieces the the events and bid online.
ALICIA EN EL PAIS DE LAS BALLENAS
by
Mark Gabriel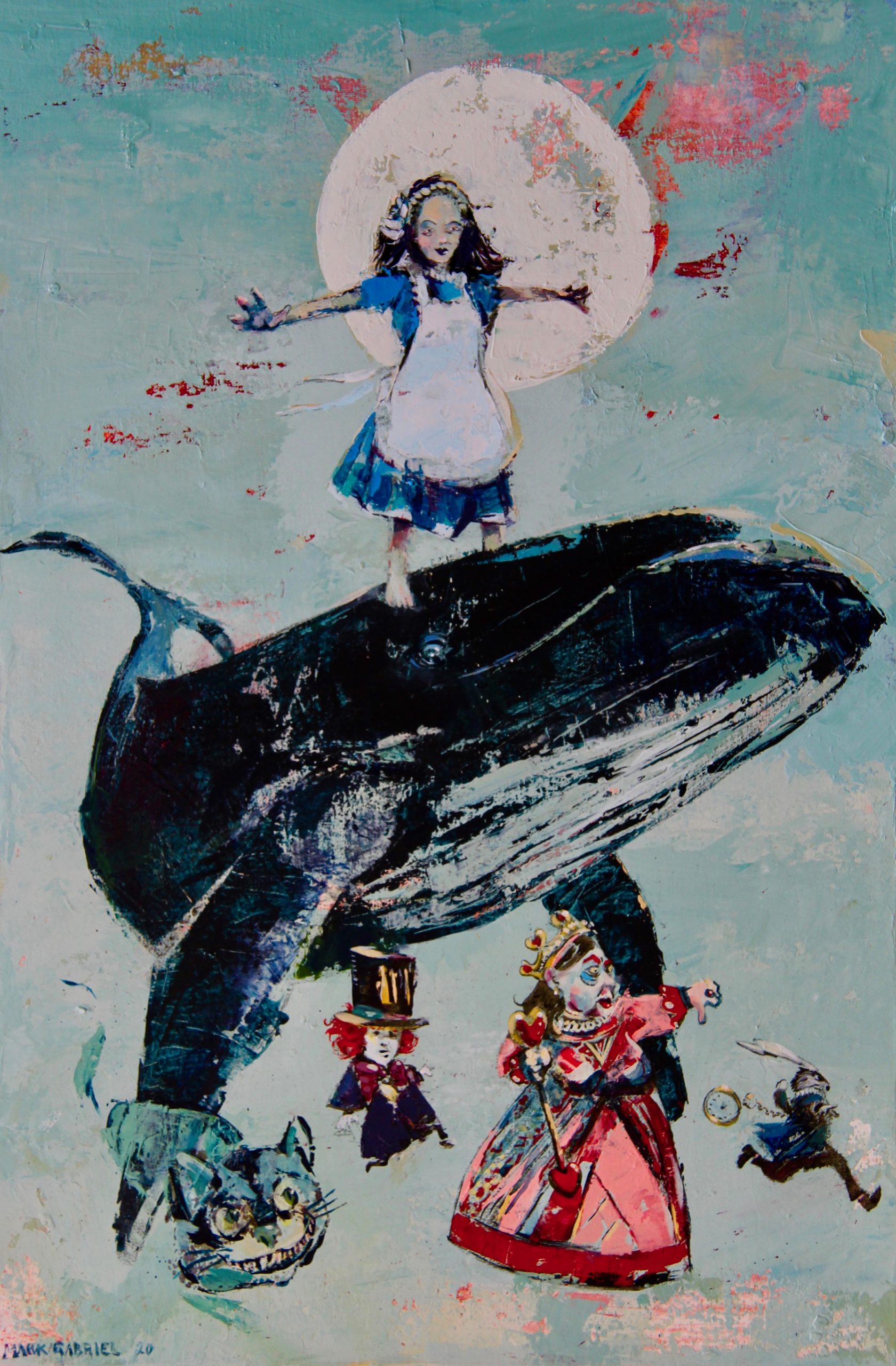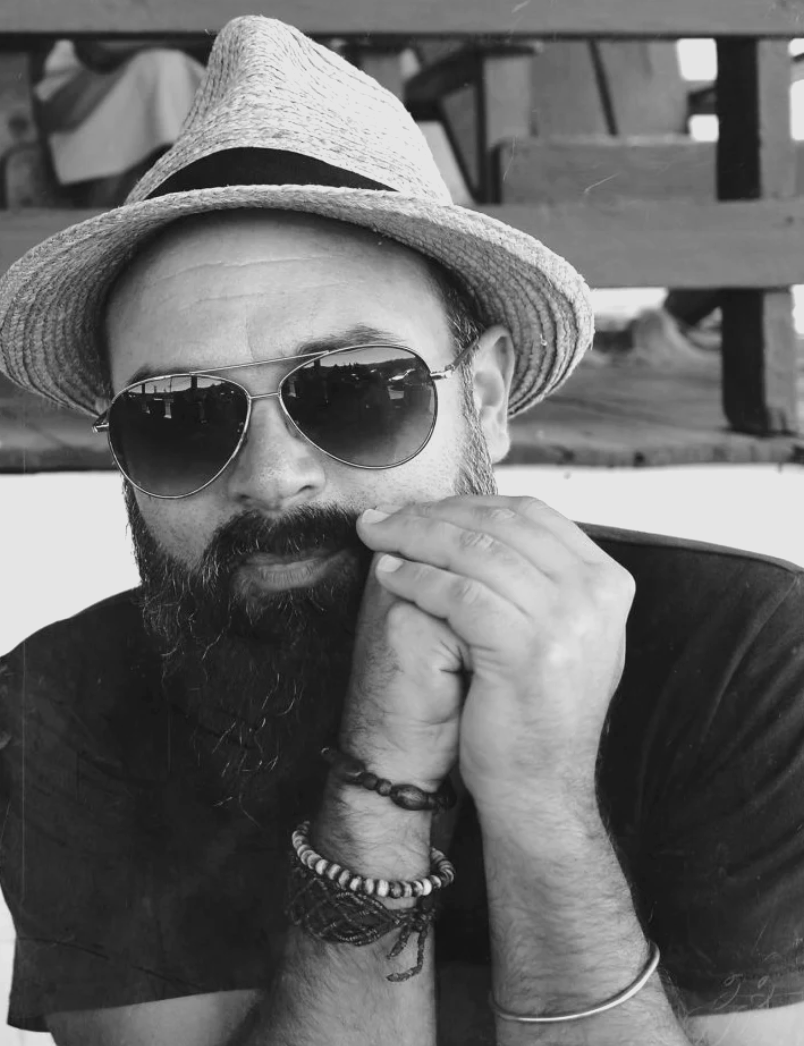 Mark Gabriel
Galeria Militar + Estudio | Todos Santos, BCS
Pez Gordo Gallery | San Jose del Cabo, BCS
Mark Gabriel is an award-winning multi-media artist who began his career in the underground comics and fanzine world while bashing away at his bass guitar in punk bands at night. Mark earned his Honors Baccalaureate Degree in Illustration from Sheridan College, graduating top of his class. He continued to developed his signature style working in book and magazine illustration before a career in film widened Mark's palette. As muralist, scenic and storyboard artist, concept illustrator and set designer, Gabriel eventually found a new voice in Production Design, honing his visual story-telling skills over two decades in film and television.
Mark paints mostly with knife. As he scrape's and slashes the paint – one can see how essential that energy is to his work. Acrylic is also good because it's fast. The paint goes on thick and wild, then dabs of prevision. And if paint isn't sufficient to the story, Gabriel employs ink, or mono-print, chalk and charcoal and oil stick. Some of the work requires collage and mixing of all of the above.
TEQUILA SUNRISE
by
Emanuela Gardner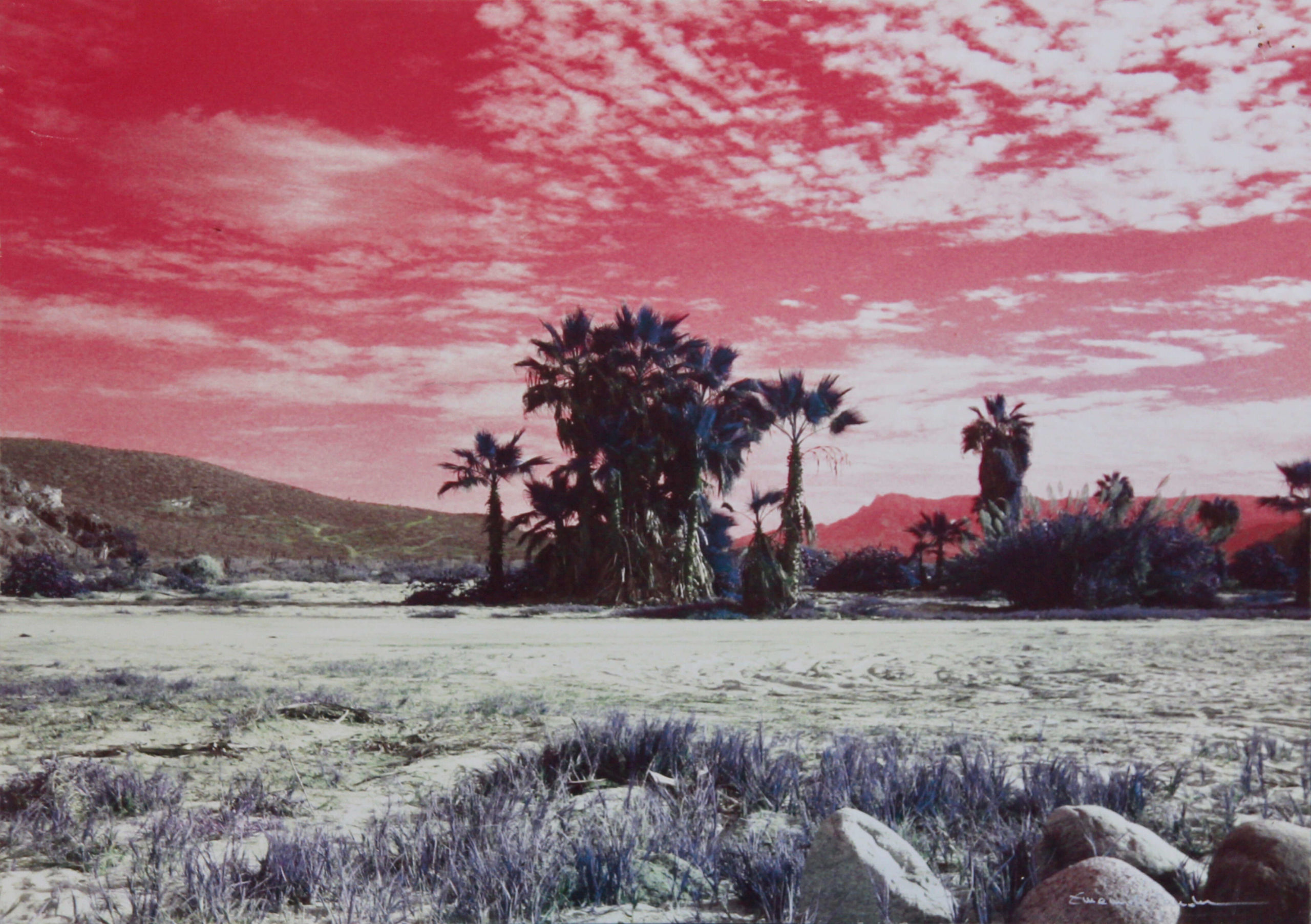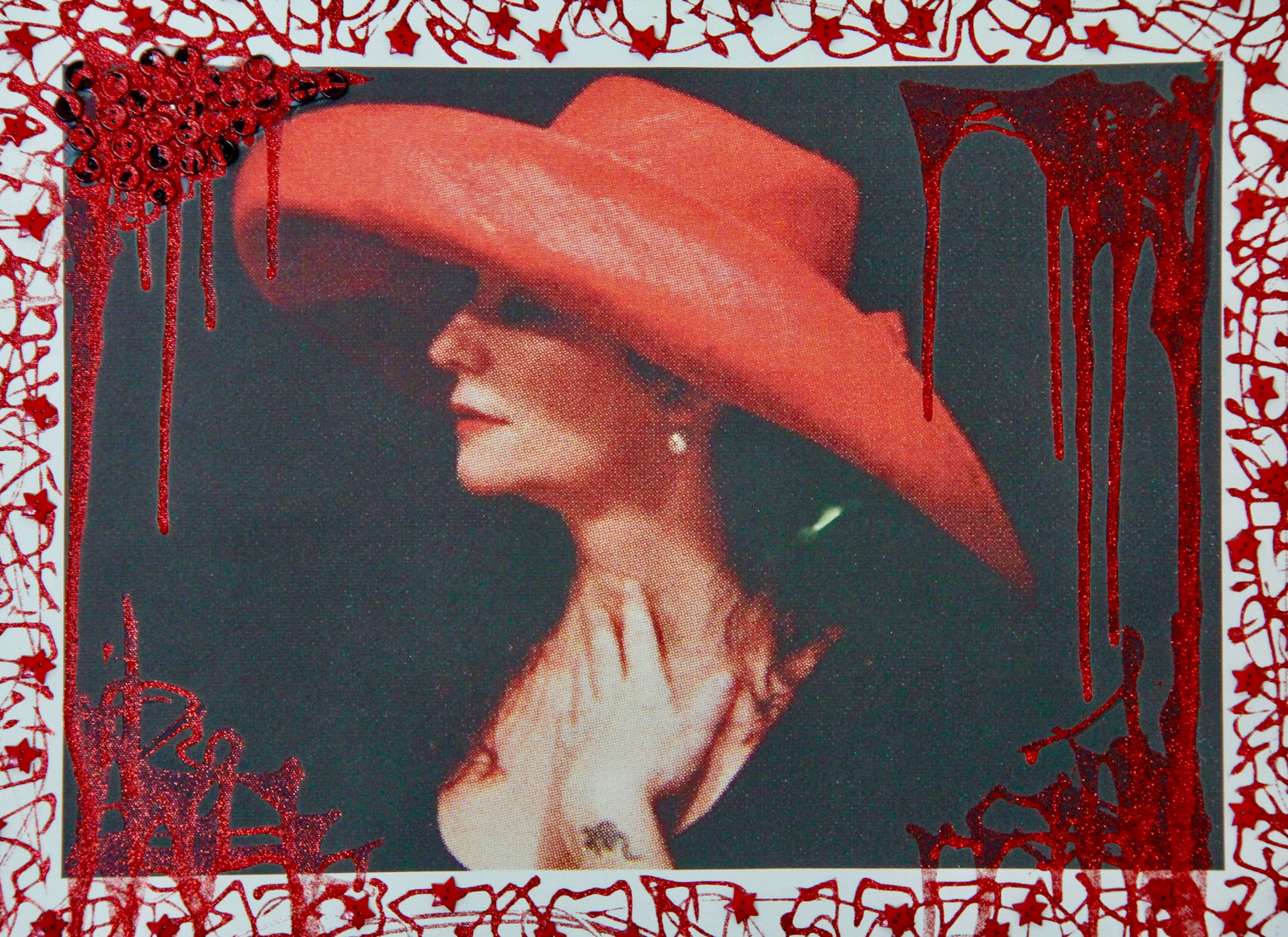 Artist Statement
I was a painter in Rome and my artistic passions evolved into photography when I moved to New York in the early 80s.
I liked photography because I had a need to be less isolated and achieve the results of my work much faster.
I love to be in the darkroom because of the adventure of the becoming and the slow process of the image as it appears on the paper. The control of the image in the darkroom affords me the possibilities of adjusting the reality to my imagination.
For over 25 years I have worked as a portrait photographer, working primarily in B & W. I photographed cities as I would a human face, looking at details – looking at shadows, always going for sensation.
My work is now evolving into color images. I am transforming the B & W shadows in my mind into details of color. They then become fragments of reality that I didn't see before. I am attracted more and more by the minute perfections or imperfections inherent within a flower or a leaf. I am drawn by the miracle of the invisible that becomes visible to the attentive eye.