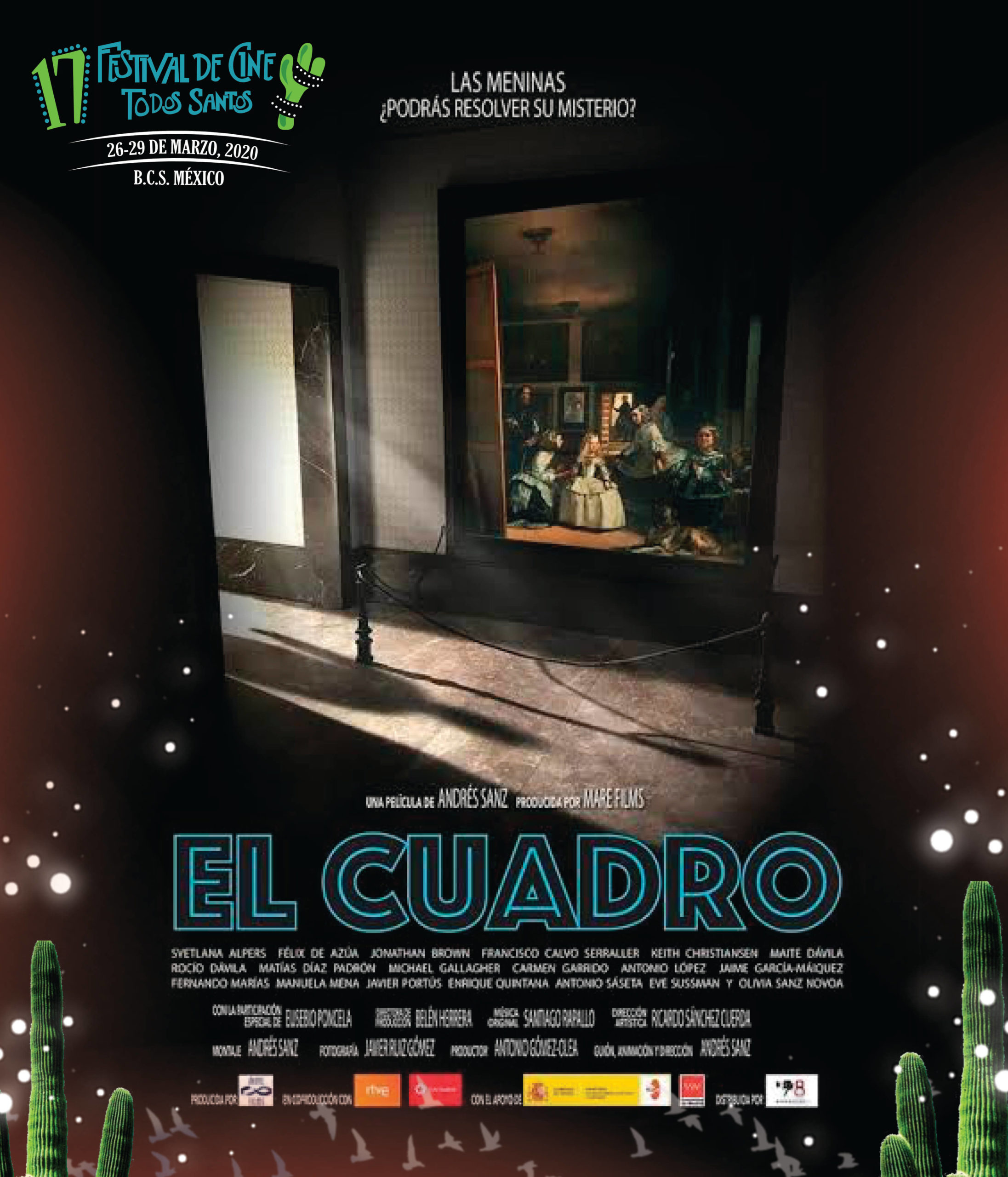 Friday, March 27
3:00 PM
CineARTE
Director: Andrés Sanz Vicente
España/ Doc/ 107 min/ 2019
Location: Marquez De Leon Theater
El CUADRO / The Painting
"El Cuadro" es un documental sobre "Las Meninas" de Velázquez -la obra de arte más interpretada de la historia-. También es una película de misterio, que convierte a los espectadores en detectives y les guía por un laberinto de pistas. Durante tres siglos y medio el enigma de Las Meninas ha permanecido oculto. ¿Podremos resolver su misterio? El cuadro aparece como un "crimen perfecto". ¿Qué pasa en esa habitación? Los personajes parecen estar vivos, acompañados por el propio pintor, que se ha colado en el lienzo. ¿Quiénes son.¿Qué está sucediendo? ?¿Cómo distinguir  realidad de ficción? Preguntas que nacen una y otra vez en la mente de cada especta­dor. Las Meninas son como un espejo de infinitos reflejos. EL CUADRO es una película que juega a reinterpretar Las Meninas, a reflexionar sobre cómo representa­mos la realidad mediante imágenes y, finalmente, sobre nuestra obsesión por atrapar con ellas la fugaci­dad del tiempo.
El Cuadro fue nominada al GOYA, Oscar Español.
"El Cuadro" is a documentary about "Las Meninas" by Velázquez – the most interpreted work of art in history. It is also a mystery movie, which turns viewers into detectives and guides them through a maze of clues. For three and a half centuries the enigma of Las Meninas has remained hidden. Can we solve its mystery? The picture appears as a "perfect crime." What happens in that room? The characters seem to be alive, accompanied by the painter himself, who has sneaked into the canvas. Who are they? What is happening? ? How to distinguish reality from fiction? Questions that are born again and again in the mind of each spectator. Las Meninas are like a mirror of infinite reflections. EL CUADRO is a film that plays to reinterpret Las Meninas, to reflect on how we represent reality through images and, finally, about our obsession to catch with them the fleetingness of time.