Description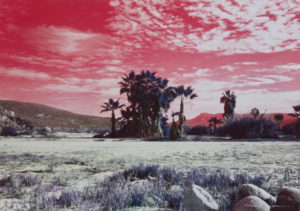 Emanuela Gardner
Giclée
Bidding Amount In Pesos
Artist Statement:
I was a painter in Rome and my artistic passions evolved into photography when I moved to New York in the early 80s.
I liked photography because I had a need to be less isolated and achieve the results of my work much faster.
I love to be in the darkroom because of the adventure of the becoming and the slow process of the image as it appears on the paper. The control of the image in the darkroom affords me the possibilities of adjusting the reality to my imagination.
For over 25 years I have worked as a portrait photographer, working primarily in B & W. I photographed cities as I would a human face, looking at details – looking at shadows, always going for sensation.
My work is now evolving into color images. I am transforming the B & W shadows in my mind into details of color. They then become fragments of reality that I didn't see before. I am attracted more and more by the minute perfections or imperfections inherent within a flower or a leaf. I am drawn by the miracle of the invisible that becomes visible to the attentive eye.
Learn More