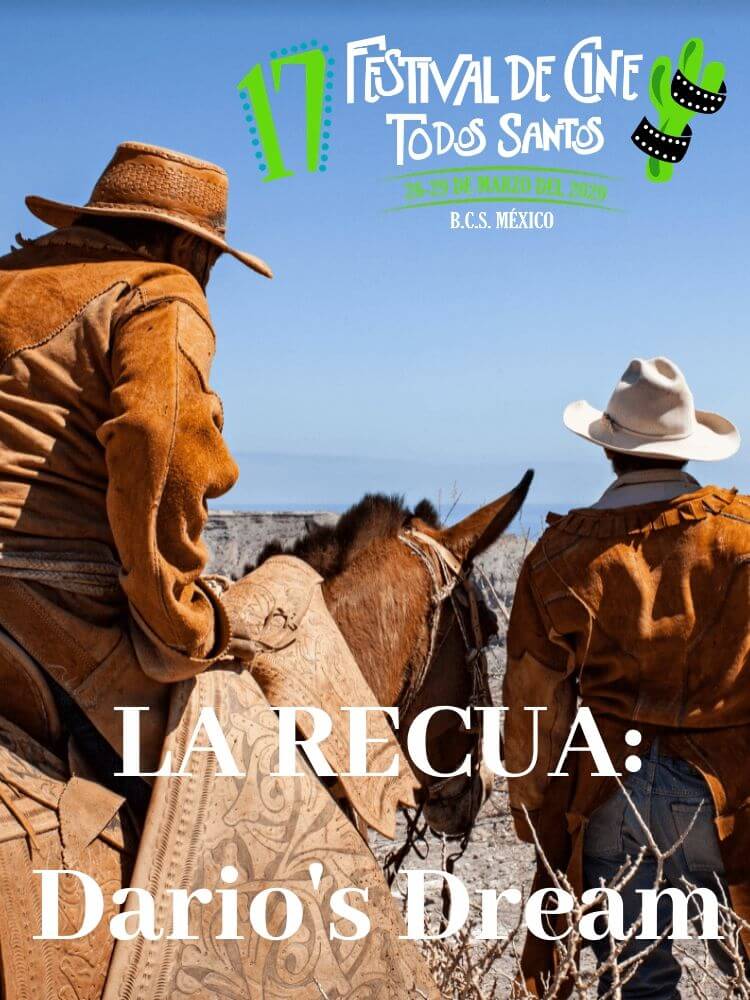 Sunday, March 29
12:00 PM
HECHO EN BAJA SUR
FUNCION ESPECIAL:
Director/ Productor: Trudi Angell
México/2019/ 45 min
Cortos de la pelicula LA RECUA
Shorts from the film La Recua
Rancheros de la Sierra de San Javier
Location: Marquez De Leon Theater
 Te apuesto tu Nana montó en un Burro!
Vengan a experimentar un pedazo de la historia sudcaliforniana. Cuando no había caminos ni carros, había Recuas! caravanas de burros. Nuestros ancianos familiares guardaron un tesoro de historias de tiempos pasados en BCS. Ellos nos narrarán sus memorias de cuando iban a La Paz a hacer sus compras a lomo de Burro!
Bet your Grandma rode a Donkey!
See a slice of fading history. When there were no roads… there were Recuas! (donkey pack trains) Our Baja California elders share a wealth of stories. View a few as they tell their memories, of riding for days to go to La Paz for groceries… on the back of a burro!
La Recua/ La Caravana de Mulas
Dario Higuera Meza tiene un sueño de revivir una recua como hace 100 años atrás, de Comondú a La Paz. Superando various obstáculos… lo hace!… junto con su nieto de 8 años, una niña muy competente de 10 años, y otros muleteros. hacen historia.
Esperamos contar con todos nuestros Arrieros de la Recua para un conversatorio despues de pasar los cortos. La directora / productora, Trudi Angell compartirá un poco de historia sobre "Cómo se hizo" este fascinante documental.
La Recua / The Mule Pack Train – Dario Higuera Meza has a dream to re-enact an old merchant pack train that once traveled the peninsula 100 years ago from Comondú to La Paz. Overcoming various obstacles .. he does it!… along with his 8 year old grandson, a very competent 10 year old girl, and other muleteer/packers. They make history, of course!
We have invited all five of our Recua Riders at the showing for Q&A of the screening. Director / Producer – Trudi Angell will share a few vignettes of "How the Recua was Run".