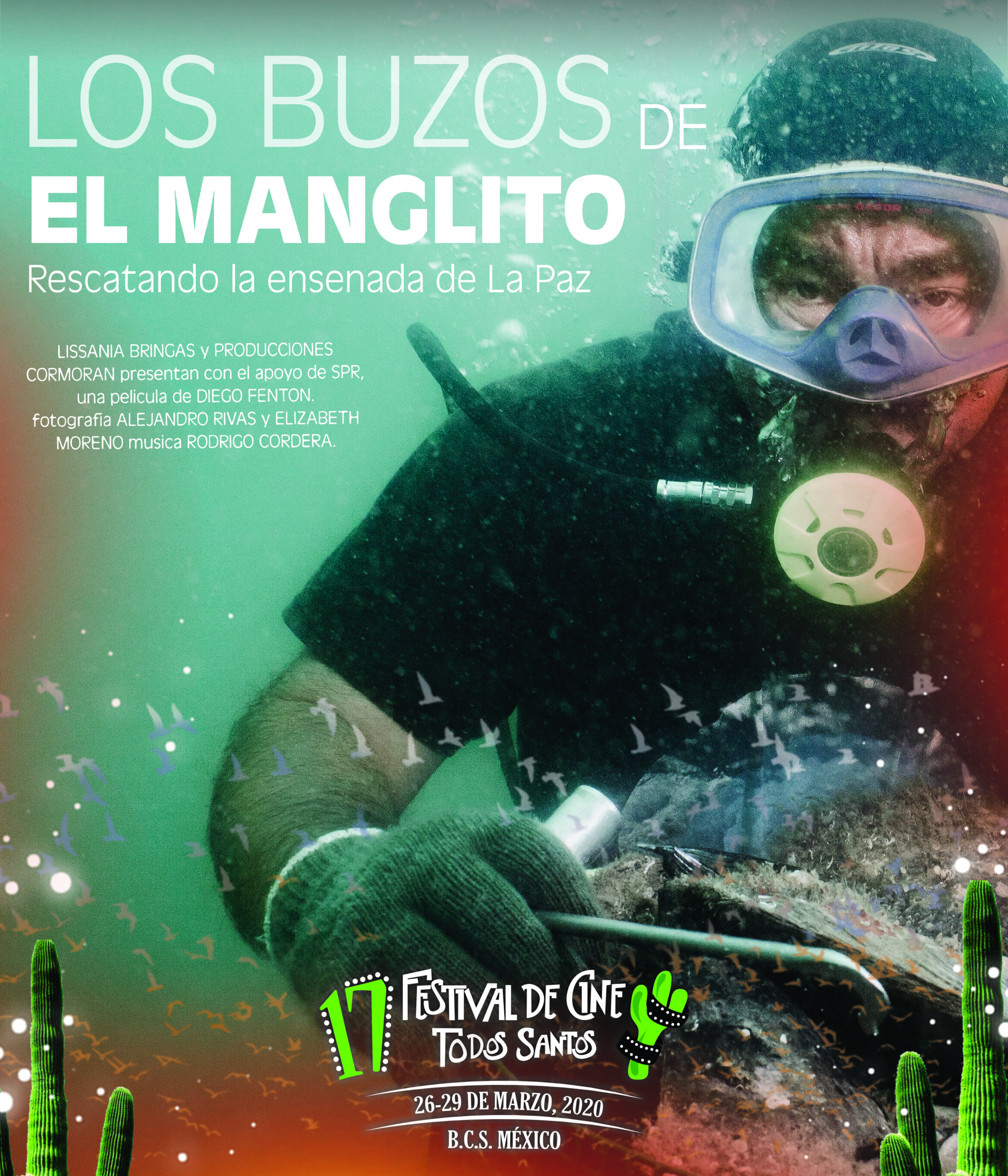 Thursday, March 26
4:00 PM
CineARTE
Director: Diego Fentón
México/ Doc/ 2019 / 57 min
Location: Marquez De Leon Theater
LOS BUZOS DE 'El  MANGLITO' 
Los Buzos de "El Manglito" es un conmovedor documental sobre el mar, sus historias y el legado de una familia  que nos invita a reflexionar sobre la vida y el equilibrio estrecho que tenemos con la madre naturaleza. En el 2011, el barrio El Manglito ubicado en La Paz, Baja California Sur, enfrentaba la extinción de su principal medio de subsistencia, el callo de hacha. Un grupo de pescadores se organizó para tomar decisiones en conjunto para frenar el colapso de esa pesquería. Seis años después la población del callo de hacha se recuperó más del 10,000% Así se dieron cuenta que cualquier acción que active el sentido de comunidad, derivaba en mejoras de su entorno social, económico y ambiental. La comunidad de El  Manglito rescató la Ensenada creando un mejor futuro para su gente. 
The Divers of "El Manglito" is a moving documentary about the sea, its stories and the legacy of a family that invites us to reflect on life and the close balance we have with Mother Nature. In 2011, the El Manglito neighborhood located in La Paz, Baja California Sur, faced the extinction of its main means of subsistence, the scallops. A group of fishermen organized to make joint decisions to stop the collapse of the fishery. Six years later, the population of scallops recovered by more than 10,000%. Thus, they realized that any action that activates a sense of community results in improvements in one's social, economic and environmental surroundings. The community of El Manglito rescued the cove creating a better future for its people.